Why you need a mystery Shopping to improve your performance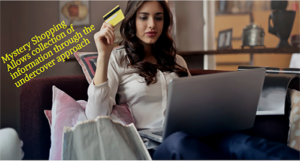 Mystery shopping should be considered as a bread and butter for any company concerned about providing value to customers. Whether your company specializes in manufacturing Fast Moving Consumer Goods (FMCG), healthcare services, education, marketing, financial services, insurance, or logistics & travel, you still need mystery shopping.
How many times does your company engage in receiving secret information from your customers? Does your company receive any other complainants from customers that accidentally come across unusual occurrence about your company?  Failure for customers or strangers to provide unsolicited information does not mean that everything is ok in your company.
What is a Mystery shopping?
Mystery shopping involves paying a visit to a business, a work station, supermarket, banking hall, or any other point of sale. Importantly, mystery shoppers play a key role when they visit different areas of focus disguising as normal customers. For instance, The disguise approach makes them participate in the normal processes or activities that customers do. Because of this, such activities could include making purchases, making returns, ordering products over the counter. In addition, the approach involves requesting customer care representatives with some information. This also requires queuing in a banking hall to conduct financial transactions from the bank.
Whenever a mystery shopper participates in such activities, they do so with the purpose of evaluating both the business and those with the responsibilities to serve customers. Undercover activities allow mystery shoppers to compile a report after a visit. For instance, the process would now involve writing a detailed report and filling questionnaires or interview schedules.
The History of Mystery shopping
 Just as we have already explained, we need to understand that mystery shopping serves as a tool for companies to rely on when gauging the quality of food, services, and employee behavior. Because they do this to understand the overall experience of services that customers receive in an everyday encounter with the company.
Mystery shopping is not a new concept. Since time immemorial for example, Kings would send their spies in communities. Besides, the Kings themselves could disguise themselves as though they were commoners. They mingled with other people in societies. In addition, the approaches helped find out the thoughts of others. Kings also targeted at what others were saying. Companies started to adopt the same concept in the 1940s in order to measure the integrity of employees.
The movie – The Devil and Miss Jones comes out as one of the best illustrations of how companies started with mystery shopping. For instance, a shopper approaches Jean Arthur and Charles Coburn – working behind a counter to serve customers at a departmental store. After making a purchase, she went ahead to reveal her identity and tells Coburn to stop chewing his gum. Even though companies still do integrity shopping, a majority of companies have now expanded their scope in areas of their operations.
Why companies conduct Mystery shopping
Improve service quality
Firstly, consumers are ever demanding for better products and services for what they pay for. Consequently, companies are now struggling to keep pace with consumer demands. Of course, this also comes from the need to cut down on employee turnover, efforts to revamp profit margins, and dynamic markets. Secondly, entrepreneurs that are any of the four phases of growth; start-up, growth, maturity, or renewal, are experiencing challenges of maintaining their businesses.
Most of the businesses now operate in a technology world. Because of the internet of things, customers expect friendly services, efficient delivery of products and services, as well as access to information at their comfort zones. The uses of a complaint box as shown in the box below is an area that companies did well. Even though there are some few companies that still have such boxes. However, such boxes have been considered as traditional approaches. While they were meant to collect views from both employees and customers, most of the views came from employees. Because of this, most companies did not have ways of collecting complaints from customers secretly.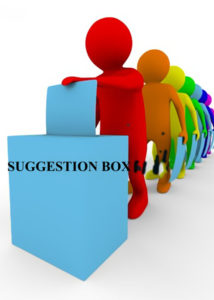 Provide objective data
Mystery shopping is considered among the best tools for companies that want to improve service quality and speed of response. A majority of companies that do not access data through suggestion or complaint boxes fail to access objective data. More importantly, companies need such data to execute their services across areas of operations. Furthermore, companies need data to understand how to execute services across delivery channels between the product source and consumption points. Mystery shopping help companies get data that managers and shareholders of companies to map specify operational areas that require urgent improvements. In addition, managers human resource managers can start to design motivational programs that seek to motivate employees towards increased performance.
Increases Customer demand
The need for market research can only increase when customers increase their demands. While it is advisable that every company conducts mystery shopping, maybe you might be thinking, what about if our company has never experienced a single complaint from a customer? Maybe to help you answer this question, it would be important to explain my experience. Two years ago, I happened to contract a company to supply me with a home-based internet. Every single day I could wake up to no internet up to like four hours. While I got accustomed to such occurrences, I was always doing some internet searches to identify if there were other trusted companies offering the same services.
As a customer, I was hurting. Because every much, the company could send me the outstanding bill for the following month. One time I decided to call the customer care representative to enquire on whether they had received any other complaints about internet buffering. I was surprised when the representative told me that no one had ever reported such incidence over a period of three months. Of course, I have to switch over to a competitor whom I found more efficient, friendly, and cost-effective.
What does the above experience teach us? That us much as you might be comfortable and maybe happy that no customer has ever reported any incidence, all might not be well with your customers. Remember the traditional complaint box? Failure to receive any complaint letter should not be judged as a true reflection of a well-performing company. In the current dynamic and competitive markets, most companies are prone to losing more customers to competitors. In a market where almost, every customer enjoys accessibility to information, it is easier to switch to competitors at a relatively low cost.
 Create a sentinel Effect
Mystery shopping makes employees offer the best services to customers. Do you ever conduct assessments at your workplace? How do employees react or behave when they know that in a period of two weeks, the human resource department will be conducting an assessment to evaluate their performance? When employees learn that they will be assessed on the time at which they report, they will change their schedule to start reporting the earliest time possible. The report turns up rate will become even 100%. This, of course, will also translate into how they interact with customers.
Such a scenario also applies perfectly when conducting mystery shopping. When employees learn that they are likely to be monitored secretly, they would change the way they behave during their normal working hours. Even though they might not know when or by whom, they are likely to offer the best of their skills at their work stations. This might be a short-term strategy. Because customers would end up receiving exceptional service from your company. This is especially true when your company adapts the findings from the mystery shopping to evaluate the performance of employees.
Business to conduct mystery shopping
You are likely to think about departmental stores or restaurants when you start thinking about mystery shopping. However, almost every business that deals with providing products and services to customers, need mystery shopping market research. As noted in the above sections, mystery shopping research targets at collecting data that would help improve the quality of services, improve performance, design motivational strategies, and many more.
The table below provides an overview of companies that can conduct mystery shopping.
| | | |
| --- | --- | --- |
| Tourist attraction | Shoe stores | Travel companies |
| Home improvement stores | Hair salons | Specialty retail stores |
| Internet retailers | Health clubs | Health care providers |
| Hotels and resorts | Homebuilders | Grocery stores |
| Truck and trailer rentals | Care providers | Gift shops |
| Video rental stops | Museums | Outlet malls |
| Dry cleaners | Movie theatres | Online merchants |
| Fast food chains | florists | Savings and loan companies |
| Self-storage facilities | Financial services | Learning institutions |
| National Government ministries | County government ministries | Vendors and distributors |
Our expertise in Mystery shopping
We are here to work with you. Whether you want to research your internal employees. Our experience in mystery shopping spans across different industries. We visit a variety of business locations and report back on a number of aspects around customer service. We make observations depending on our client's requests. Our employees have a keener eye and note-taking abilities. We provide facts and make recommendations on areas that need improvement