6 Reasons to use Market Research to  identify opportunities
Market research helps businesses identify opportunities. Every business needs data across different frameworks to understand the environment where they operate. Market research is available as a service to help any company or service provider to make better and more informed decisions. What can it do for your business? The benefits of a good market research exercise should never be underestimated.
Benefits of investing in marketing research to identify opportunities
Product Development
Market research helps businesses identify opportunities by understanding the likelihood of adopting new products. Many businesses or organizations struggle when it comes to answering questions such as;
Which specific opinions of their customers are worth listening to?
How to prioritize several features of a product?
Which specific features will make the product become successful?
What are some features that can be made secondary?
Are there features likely to make customers hungry?
Which feature will make a majority of customers happy?
Market research can be adopted through an experimental approach to developing new products. The goal of such an experiment should help the business discover the best approach to building a sustainable business.
During the product development process, market research provides product development managers an opportunity to gain validated learning process.  This is a process that allows those with the responsibility of developing products to demonstrate empirically what a team has discovered as valuable truths about the current and future prospects of a business.
Market research provides concrete, accurate, and faster data that cannot be collected through forecasting or planning.
Market research guides your communication with current and potential customers. You should know what they like/don't like to hear/see/do. Then you can tailor what you say to them to make them take action.
Market research helps you establish your market positioning.
It's important to know the position of your business at particular moments in time. Information from market research helps benchmark and monitor your progress. Walaco Africa conducts experiments around Product Testing, Package Testing, A/B testing, or Usability Testing.
Discover Unmet Needs
Irrespective of the market where your business is operating, it is likely that you produce products or design services meant for a diverse group of customers. No business serves a homogeneous market where all customers have similar preferences. Market research helps in the collection of data about new markets. A business can then develop new products that meet the needs of customers in new or existing markets.
Market research helps businesses identify opportunities through accurate and timely data. The data allows managers to learn about their customers. Three important areas that might make your company to secure market research includes the following;
You will have an opportunity to access accurate data concerning your customers' demand. You will be in a position to start observing real customer behaviors. Therefore, you will avoid asking hypothetical questions.
It puts you in a better position to start communicating with your real customers. It is only through such an approach that you can learn and discover the needs of customers. For instance, let's say that your business marketing plan says you will discount your products. While this is true, you might not understand how customers are likely to react.
You can easily get surprised in case your customers start to have un unexpected manner. Accurate data from market research will, therefore, reveal most of the information that you might not be able to come across. Assume that your customers decide to return products to your store. How are you likely to respond to them?
Measure Satisfaction
There can never be a troubling thing to a product development manager when they learn that customers were unsatisfied about the final product. Market research helps businesses identify opportunities by getting close to the real users of your products to understand the level of satisfaction. What if you found yourself producing a product that no one needs. Remember, customers will never tell you whether they are satisfied or not until you reach out to them and ask them how they feel after using the product. In most cases, we tend to deliver products in a diverse market not everyone uses the product.
Market research provides opportunities to measure different metrics of satisfaction. There could be no other better way of understanding the difficulties that your customers go through when buying, using, or interacting with your product without reaching out to your customers. Satisfaction level helps gauge how our customers are willing to promote our brands by recommending to their close friends, family members, or giving positive reviews through social shares.
Market researchers design Customer Satisfaction Score (CSAT) to rate the levels of satisfaction. It becomes even easier when you want to understand how your customers feel when they use your products. Of course, there are other tools that you can still use when you want to understand the likelihood of a customer to buy, promote, or user-friendly of products. Click here to explore other metrics that allow a better understanding of customers.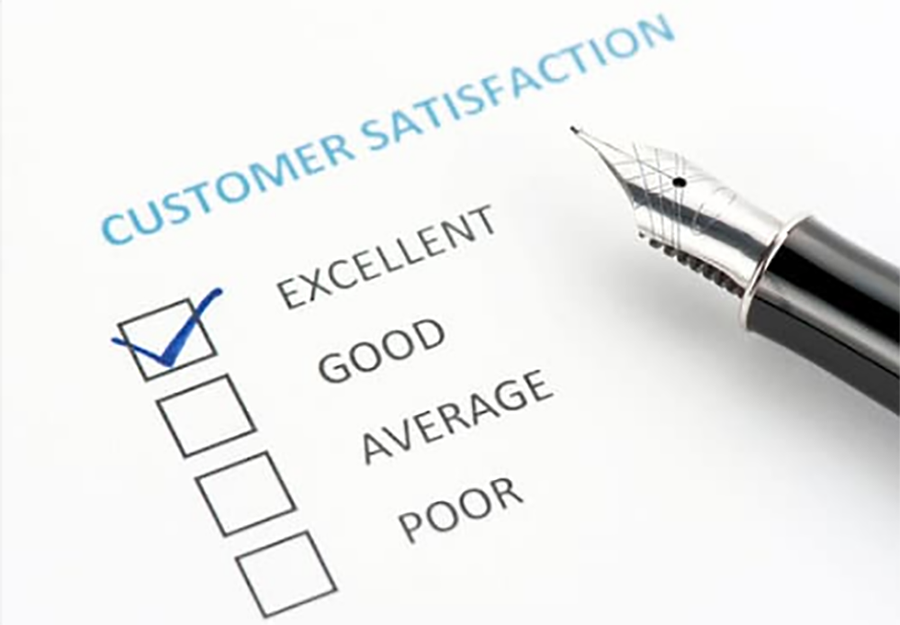 Pricing of Products
When it comes to placing a price tag or a price, it can be much tempting to evaluate the costs of the product and expected profit margin. Of course,  every business's motivation is to make a profit.  While this could be easier and time-saving, the approach does not consider the willingness of your customers to pay. This falls under the assumption that because of many customers in the market, and whether we have other competitors or not, customers will still buy the product.
However, the best way forward is to use market research to involve your prospects in product pricing journey. The question that any product development personnel should ask is, "at what price level are customers willing to buy this product?" and "can we build a sustainable business around this set of pricing strategies?" In order to answer these questions, every business irrespective of the industry of operation, need market research.
In most cases, products with different features in terms of colour, size, shape, usability time, or specifications. Focus groups, surveys, experiments, or interviews provide a clear and quantifiable outcome. A business can then learn that a sufficient number of customer would be willing to pay a price range for a specific combination of attributes of products or services.
We use different pricing and value research techniques depending on the needs of our clients.
Strategic Planning
Planning plays a critical role when making strategic decisions on how to utilize limited resources. Business plans depend on assumptions. Businesses use strategies and proceed to rely on assumptions to achieve their vision. However, research has revealed that 1 in every 5 businesses use market research as part of their planning processes. Out of those that fail to plan, there is always a high chance of missing out on quantifiable data.
Whether you are developing a marketing plan, strategic plan, or funding proposal plan, clear and quantifiable outcomes helps inform your strategic thinking. For example, a marketing plan formed on the basis of assumptions makes it harder to achieve a vision. Through experiments, a company can understand how to structure communication tools and selection of specific marketing mix strategies that are appealing to prospects. Other areas that need market research includes branding, positioning, and among others.
Training Needs Assessment
Needs assessment requires that managers research among the workforce to identify areas that need attention. It is through a systematic process that managers can determine and address existing needs and gaps among employees. Whether your company or organization operates in the public or private organization, it is likely that you manage a diverse group of human resources with different needs.
Any training needs assessment seek to identify the current competency, knowledge, or skills among employees. It is through such an exercise that your company can compare against the benchmark positions. Any differences between the current position of employees and the benchmark would determine whether you need training plans or not.
Instead of making sweeping assumptions that all employees need training or require a unified training approach, marketing research provides clear and quantifiable data to make informed decisions. Such decisions would help determine specific departments that need training, and the type of training approaches to achieve an optimal outcome.
More importantly, the employee needs assessment takes place at different phases of work. It can occur after hiring, during the normal performance routines, when management wants to increase performance, when management wants employees to develop their careers, or when management seeks to make some critical changes among job roles.
Training needs assessment is never a one-time activity but a continuous process.
Community Needs Assessment
The community needs planning must be informed by quantifiable data and opinions of users. Market research helps collect clear and quantifiable data that can assist in the creation of value, wastage limitation, and sustainable business. Funding proposals rely on data to inform their statement of problems, set objectives, target beneficiaries, and Monitoring and Evaluation (M&E).
Our expertise in ad-hoc market research puts us in a better position to understand metrics that are important to the needs of every client. If you have a specific project question that you think could be solved with the help with market research, then we'd be delighted to have chat.
Please get in touch with us on +2547 1091  3094 to start on your project. Or check out our services for more details.